Dear Friends of the European Janusz Korczak Academy,
the positive development that German Jewry has taken in recent years fills me with great joy. Since 2009, the European Janusz Korczak Academy, an important partner of ours, has made a significant contribution to this. Together, we have devoted our efforts to giving even more momentum to the Jewish community in Germany. We are continuing to build on our special partnership year after year. Through conferences, training programs and educational trips, we strive to strengthen the Jewish identity of young Jewish Europeans, rediscover the significant historical-cultural roots of European Jewry and, where possible, build bridges to Israel. Our vision is and remains to establish a lively European educational institution for youth and young adults that is open to everyone.
In this context, it is of extraordinary symbolic significance that the Janusz Korczak Academy has found its home precisely in Munich both in terms of the historical events – the tragedy of the Shoah – and in terms of the promising prospects for successful cooperation between Bavaria and Israel today. We in Israel greatly appreciate the fact that here in Bavaria young Jews from all over Europe are permanently offered a platform for meeting and exchange.
Last but not least, the Academy's namesake also strengthens this image. Janusz Korczak – a Polish Jew who showed with his life's work what human dignity, charity and mutual respect mean. These values are echoed in the Janusz Korczak Academy. I would like to wish the Academy's dedicated team, whom I was able to meet in person during my visit in 2013, continued success for the future.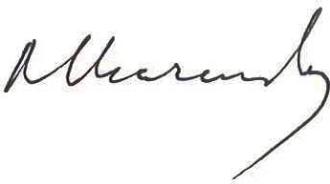 Natan Sharansky,
President of Jewish Agency for Israel