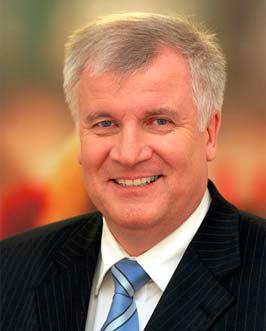 Dear members and friends of the European Janusz Korczak Academy,
Children are the future of any society. Respecting their personality, educating them in a spirit of tolerance and providing them with education for a meaningful life is the most important task in a democratic polity. The Bavarian constitution states: The highest educational goals are reverence for God, respect for religious conviction and for human dignity.
Today, we take it for granted that the values of democracy, human rights and international understanding are taught in our schools. The work and the fate of Janusz Korczak teach us that these values must be filled with life and defended anew every day.
The European Janusz Korczak Academy has dedicated itself to this task. With its diverse program, it makes an important contribution to a fruitful coexistence of cultures and religions. As Bavarian Minister President, I am very pleased that the Academy has chosen Munich as its seat. Jewish life and the Jewish community are a great enrichment for our country. Continue to preserve and nurture the legacy of the Father of Children's Rights, continue to dedicate yourselves to repairing the world through education. I wish the Academy every success in its important work!

Yours Horst Seehofer
Former Federal Minister and former Bavarian Minister-President